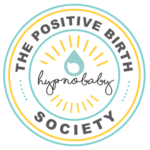 2019/20 new course dates:
"Thank you for the confidence I got from your course. Am so happy that I dared to birth at home even though it was my first birth!"
Andrea Christensen, Home birth, Nacka.
Hypnobaby: Celine
"I am so grateful for your help, it was 100% Hypnobirthing that gave us such a positive experience!"

Pernille Dahl, Stockholm.
Hypnobaby: Theodor
"I had great use of the breathing during the whole birth and this was something the midwives picked up on and impressed them. I'm so happy to have taken your course!"
Jonna Dagliden Hunt, Mama tidningen
Hypnobaby: Leon
"I am so grateful that I gained the confidence to believe in myself and my body. Thank you for a great course! Was so helpful."
Loo Thoren, Simrishamn
Hypnobaby: Laleh
"Looking back at my experience I have to admit that Hypnobirthing really was worth it. It really got me and my partner in the right mode."
Klara Svensson, 'Trettio plus trevar podden'
Hypnobaby: Sam
"I was never frightened or feeling like I didn't want to, which I believe helped speeding up the process. This was all thanks to your course."
Evelina Lundmarck, Stockholm
Hypnobaby: Vide
"Overall I think the course gave me strength mentally. I felt strong even though I had been ill 1 month leading up to the birth. So happy with the course!"
Karin Sjunnesson, Stockholm
A positive birth for everyone
English & Swedish Hypnobirthing courses in Sweden
Hypnobaby – The Positive Birth Society was set up to help all women and their birth partners create a positive birth experience.
Learn to birth without fear using deep relaxation methods as an alternative pain relief. The technique is a combination of Mindfulness and Hypnobirthing which has been popular in UK, USA, Australia and is now becoming recognized in Sweden.